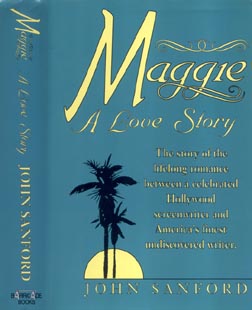 Maggie: A Love Story
Barricade Books
1993
Bloomsbury Reader eBook
Amazon Kindle
This book covers the span of Sanford's relationship
with Marguerite Roberts. It covers the period
that follows the last volume of his autobiography,
beginning with Maggie's return to screenwriting
John Sanford has described her return
as the happiest day of his life. However, throughout
the book are brief episodes called "The Latter Days," which
describe Maggie's final illness and decline. The book ends
with her death in 1989.