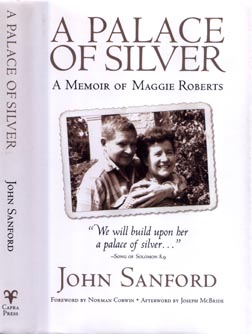 A Palace of Silver
Capra Press
2003
Bloomsbury Reader eBook
Amazon Kindle
This final book published in Sanford's lifetime is a memoir
of the years following Maggie's death. It is a poignant book,
both bleak and humorous, which examines the loneliness and
physical decline of old age. At the same time, it is full of
fond memories of Sanford's life with his beloved Maggie.