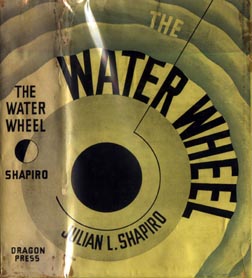 The Water Wheel
Dragon Press
1933
This is John Sanford's first book, the only one published under his
birth name. It is the most autobiographical of his fiction, focusing
on a young intellectual and his social set in 1920s New York. It is a
truly rare book, especially difficult to find in dust jacket.

A 2020 paperback reissue by Tough Poets Press
finally has made The Water Wheel available to the general
reading public, after over 85 years in obscurity.