| | |
| --- | --- |
| Psychology Department Newsletter | April-May 2001 |
---
Time to Plan for Fall 2001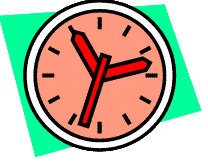 The Fall 2001 class schedule is out so it's time to plan for the fall semester. With a new set of requirements for the major and a new summer session procedure, it is especially important to get good advisement this year. Be sure to visit the department Advisement Office as soon as possible. The advisors can help you select the best classes for your interests and goals and discuss any impact the new major requirements may have on you. They also have tips for sequencing classes and information on career and graduate school options. The Advisement Office is currently located in H-525B. Sign-up sheets are posted outside the office.
Students who are planning on graduating in June 2002 should apply for a grad check now in UH-180, as the university can take three or more months to generate the paperwork for your grad check. You will receive a white and gold copy of the grad check form in the mail. Sometime during the fall semester, sign up for an appointment in the department Advisement Office (H-525B) with Dr. Mearns or Dr. White. Bring both copies of the form with you to the grad check appointment.
New Major Requirements
All Psychology majors were sent a letter describing the new major requirements. The new requirements will have the greatest impact on students who will be beginning at Cal State Fullerton next year. However, some current students may be affected by the changes. The new major, the letter from the department chair, and a set of frequently asked questions and answers are on the department Web site at http://psych.fullerton.edu/newmajor.html Be sure to check these out and see an advisor to answer any questions you may have.
Field Placement - Psych 495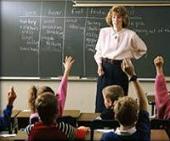 Have you completed at least three upper-level courses in psychology at CSUF and maintained a C-average overall? Do you have a burning desire to apply what you have learned in your psychology classes to a real-life setting? Your opportunity is now at hand! All psychology majors who start under the Fall 2001 catalogue will need to complete a 3-credit field placement in order to graduate. Even if you began under an earlier catalogue, however, the field placement course (Psych 495) may be good for you. Just imagine working 8-10 hours per week as a mentor for middle school children or designing cognitively challenging activities for residents of a Senior Center, helping conduct research in a community agency, or possibly applying motivational schemes for an Orange County business.
Such field placements can function as entrees for jobs, good letters of recommendation, and/or opportunities for personal growth. At your placement site, you will work with a professional who will model appropriate behaviors and nurture your skills through regular feedback and evaluations. You will simultaneously be enrolled in a course at CSUF, Psych 495, where the instructor will help you identify the specific psychological theories and methods that are being utilized at your placement site. You and your classroom peers will also be developing a better sense of professional ethics and behavior, expanding your written and oral skills through journaling, discussions and a final paper, and learning to realistically assess your performances in various roles.
We anticipate that the result of our field placement course will be a more confident, aware, experienced and employable major. For more information, see our website at: http://psych.fullerton.edu/internship, or call Dr. Joanne Hoven Stohs, H830K, at (714)278-3105.
In addition to the general fieldwork sections, we will also have sections of fieldwork that specialize in clinical psychology (see Dr. Harrigan or Dr. Davis) and industrial/organizational psychology (see Dr. Blackman). If you are thinking about taking the clinical internship, you must sign up for an interview.
Check the Dates for Withdrawing from Classes
Be sure to check the class schedule for dates and rules for withdrawing from classes. You will not be dropped from a class automatically if you stop attending -- you must follow the regulations for withdrawing from a class. If you have any questions, check with the Department or University Advisement Office.
Meet Joanne Hoven Stohs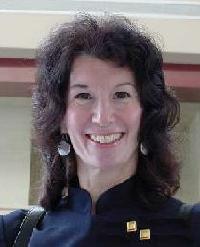 Dr. Joanne Hoven Stohs joined the full-time faculty in psychology in the fall of 2000 with the goal of expanding and adapting our field placement course for all majors. Joanne completed her Ph.D. in Developmental Psychology at the University of Chicago in 1987 and subsequently earned tenure in the Department of Human Development at the University of Wisconsin in Green Bay. Her dual-career academic marriage eventually led to a dramatic geographic relocation. The first shift was to Dublin, Ireland and, one year later, to Southern California. Both moves enabled her to teach a more diverse group of students and a broader range of courses. Dr. Stohs currently teaches Psych 341 (Abnormal Psychology) and Psych 110 (Reasoning and Problem Solving). This fall, she will also teach a section of Psych 495 (Field Placement in Psychology). In addition to academe, Joanne's interests include hiking, weight training, international and regional travel, Ragdoll cats, and gardening. If you are interested in knowing more about internships, please visit her in H830K or call at (714) 278-3105.
New Courses for Fall
Several elective courses that are not offered every semester will be taught this fall. Consider taking one of them!
| | |
| --- | --- |
| | Dr. Stokes will be teaching African American Psychology, Psych 322, on MW 2:30-3:45 pm. |
| | Dr. Mearns is teaching Psych 431, Theories of Personality on MW from 1:00-2:15 pm. |
| | Sleep, Dreams, and Behavior, Psych 473, will be taught by Dr. White on TR 2:30-3:45 pm. |
| | Dr. Marelich will teach Psych 474, Health Psychology on TR 10:00-11:15am. |
| | Psych 481, Survey of Clinical Psychology, will be taught by Dr. Ebersole on MW 1:00-2:15pm. |
Career Planning and Placement
CSUF has an outstanding Career Planning and Placement Center located in Langsdorf Hall, Room 208. They sponsor a number of workshops throughout the semester -- see their Web site at http://www.fullerton.edu/career/ . A new service called TitanTrak is an on-line system for students to view current job and internship openings. To access this service, go to their website and select the "Student" option You will then find the link to TitanTrak.
If you are a senior planning on using the center's on-campus employment interviews to look for a job, you need to register for an orientation session immediately. You can do this at the center or via TitanTrak
A useful Web site for information on careers in psychology is http://www.psywww.com/careers/
Summer Session at CSUF
Thinking about summer school? The psychology summer schedule is set and available on the Web site: http://psych.fullerton.edu/classes.html The new summer session fees are much lower than they have ever been. When you read the current schedules for summer classes, please keep the following in mind: Because of uncertainties about electrical shutoffs, the times of some classes have been changed. Check with the office of Extended Education when you register to confirm the times that the classes will meet. You can view the entire class schedule and register on-line at http://summer.fullerton.edu
Commencement
Commencement will be held on Saturday, May 26. The large University commencement ceremony for the College

of Humanities & Social Sciences and the College of Business Administration & Economics will be followed with a special event for Psychology majors and their families in which each graduate is recognized individually. The department event will be held on the lawn in front of the Engineering and Computer Science Building.
Honors and Awards Banquet
The student Honors and Awards Banquet will take place at Angelo's and Vinci's (550 N. Harbor Blvd, Fullerto

n) on May 11th at 7:00 pm. Tickets for the event will go on sale after Psych Day and will be $10.00 per person. A number of student awards will be announced at the dinner such as outstanding M.A & M.S students, outstanding undergraduate award, the Ed Stearns award, and the Psych Day poster awards.
Lunchtime Research Discussions
APSSC is sponsoring a Lunchtime Research Discussion Group. The next two will be held on April 19 and May 10 at 1pm in H-519A. The discussants will be undergrads and grad students presenting research at WPA. We would really like to encourage students to attend! And bring your lunch if you like.

CSUF goes to Hawaii for WPA
Psychology students and faculty are well-represented at Western Psychological Association meeting in Hawaii this May. The papers presented include:
PAIN MANAGEMENT WITH SPANISH SPEAKING PATIENTS, Joseph M. Cervantes (California State University, Fullerton) & David M. Lechuga (Neurobehavioral Clinic)
ADJUSTMENT IN CHILDREN AND ADOLESCENTS WITH CANCER, Mabel C. Gonzalez (California State University, Northridge), Jamie Pivonka (California State University, Fullerton), Tra Vu & Marcie Meddock (California State University, Northridge)
STRUCTURAL EQUATION MODELS OF COGNITIVE CHANGE IN EVOLVING ALZHEIMER'S DISEASE, Victoria Rodlin (California State University, Fullerton)
INFORMAL REASONING ABILITY AS MEASURED BY ARGUMENTS ON PERSONALLY RELEVANT ISSUES, Katie A. Wilson (University of California, Riverside) & Stanley B. Woll (California State University, Fullerton)
EFFECT OF MOZART MUSIC ON SPATIAL REASONING, John Fike, Nhu-Ngoc Thuy Ong & William R. Smith (California State University, Fullerton)
CREATIVITY OF DOMAINE SPECIFIC, NON-DOMAIN, AND FIGURAL DIVERGENT THINKING TASKS, Gayle T. Dow (now at University of California, Santa Barbara) & Mark A. Runco (California State University, Fullerton)
MODELING THE RELATIONSHIP BETWEEN LANGUAGE DEVELOPMENT AND SUBSEQUENT COGNITIVE FUNCTIONING, Allen W. Gottfried, Makeba Parramore, George A. Marcoulides & Suzanne Dadanian (California State University, Fullerton)
ETHNICITY, GENDER, AND OPINIONS OF MENTAL ILLNESS AND PSYCHOTHERAPY, Lisa Mori, Catherine Brouillard, Sonomi Kawasaki, Tamara Latino & Natalie Zavala (California State University, Fullerton)
PERCEPTION OF NONVERBAL BEHAVIOR IN DEFENSIVE AND NONDEFENSIVE INDIVIDUALS, Lawrence D. Wright, Yasmine M. Hebert & Jinni A. Harrigan (California State University, Fullerton)
FINGER-LENGTH, GENDER, AND SEXUAL ORIENTATION, Richard A. Lippa & Michael R. Cassens (California State University, Fullerton)
GENDER DIFFERENCES IN EXPRESSIVE BEHAVIOR AND IMPRESSION FORMATION, Tina Pham (Claremont McKenna College), Heidi R. Riggio (California State University, Fullerton) & Ronald E. Riggio (Claremont McKenna College)
SOCIAL PERCEPTIONS TOWARD THE INDEPENDENT NATION OF HAWAI'I: A SURVEY, Darin J. Arsenault (California State University, Fullerton)
REACTIONS TO PERSONAL SPACE INVASION, Nathaniel Houston (California State University, Fullerton)
CHILDREN AND CONFLICT RESOLUTION: THE IMPACT OF 'PEACE CAMP', Sharon Seidman Milburn, Susanne Valdez & Jannell Hanstein (California State University, Fullerton)
ASSESSING THE EFFECTIVENESS OF A COMPUTER COURSE FOR PSYCHOLOGY MAJORS, Michael R.Cassens, David Perkins, Chris Cozby (California State University, Fullerton)
LINGUISTIC MINORITIES: THE EFFECT OF COURT INTERPRETERS ON JUROR DECISION-MAKING, Jennifer L. Devenport (California State University, Fullerton), Traci
Sitzer (now at St. Louis University) & Michelle Banzet (California State University, Fullerton)
STUDENTS' ABILITY TO RELATE PRO AND CON ARGUMENTS IN INFORMAL REASONING, Alice C. Jung, Michael D. Harada & Stanley B. Woll (California State University, Fullerton)
LATERALIZED FINGER-TAPPING INTERFERENCE PRODUCED BY BLOCK DESIGN ACTIVITIES, Jamie Nicolette Patton, Sherry Yeary & Daniel W. Kee (California State University, Fullerton)
ALCOHOL AND DRUG USE AMONG COLLEGE STUDENTS, Catherine Brouillard, Natalie Zavala, Sarah Herbert, Kim Almanza, Julie Stokes & Lisa Mori (California State University, Fullerton)

What Wisdom is Found in Reliance on the GRE as a Measure of Success?

, Victoria Rodlin, Kimberly D. Dailey, Sharon Ramsden, Juan Carlos Bojorquez & Kay Bathurst (California State University, Fullerton)

Enrollment Trends and Income: Does Gender Make a Difference?

, Pamela J. Drake, Juan Carlos Bojorquez, Kimberly D. Dailey, Tia E. Kim & Kay Bathurst (California State University, Fullerton)
T

hrough the Decades: An Evaluation of a Master of Arts Program in Experimental Psychology

, Sharon Ramsden, Tia E. Kim, Victoria Rodlin, Pamela J. Drake & Kay Bathurst (California State University, Fullerton)
PSYCHIATROGENIC EFFECTS OF HO'OPONOPONO IN A MALE ADOLESCENT RESIDENTIAL GROUP HOME, Darin J. Arsenault (California State University, Fullerton)
Moving on...
Congratulations to students heading off to graduate and credential programs. Some of the students we know about:
Psi Chi President Nhu-Ngoc Ong will be attending the doctoral program in political psychology and international politics at UC Irvine where she was awarded the Peltason Fellowship. She was also accepted by the Ohio State University.
Sherry Yeary, who taught Psych 202 at CSUF last year, has been accepted to the doctoral program in Educational Psychology at the University of Washington for Fall 2001. She is currently living in Seattle with her husband Matt.
Tia Kim will be attending the doctoral program at UC Riverside.
Lawrence Wright was accepted into the doctoral program at Claremont Graduate University.
Jamie Pivonka, Katie Manetta, and Tim Tran will all be attending the PhD program at Loma Linda University.
Makeba Parramore is off to the Ph.D. program at Cornell University in Ithaca, New York (brrrrrrr....)
If we missed you, send an e-mail message to cozby@fullerton.edu letting us know your destination.
Student Travel Awards

The department has funds set aside for Conference Travel Awards for students. Students who have (or will be) presenting research at a conference during the 2000-2001 school year are encouraged to apply. To apply for a travel award please submit an application, conference abstract, and a copy of the program page with your name on it to the Psychology Department office by Monday, April 30th at 5:00 p.m. Application forms may be picked up in the Psychology Department office.
Visit the Department Web Site
Take a look at the department's Web site at http://psych.fullerton.edu. You can find information on faculty, advisement, and links to useful sources of information for psychology majors.
Department News
Congratulations to Dr. Mori who was awarded a sabbatical leave for next year. Dr. Mori will be busy during the spring semester working on a study of road rage. If you are interested in working with Dr. Mori's research team next year, contact Catherine Brouillard at (714) 278-4508.

---
Do you have news or suggestions for the next newsletter? Contact Dr. Cozby via e-mail at cozby@fullerton.edu.
Read previous on-line newsletters:
November 2000
February 2001

Return to the Psychology Department Home Page