Gracie's Web Page

Hi! Welcome to my Web Page and thank you for visiting. I am hoping that this web page will come out semi-decent since it is my first attempt at creating a page. It will be very detailed since the requirements for my class ask for so many different things. I hope you enjoy your visit.

---
What is your opinion?
---
CSUF Instructors
I have had some incredible instructors and great classes at CSUF. Let me see if I can pick some favorites for each semester:

1st semester: Research Methods (I forgot the teachers name): Why is this one of my favorites? Because it was the first time I did a full blown experiment and loved it. I really felt like a psychology student.

2nd semester:
Advanced Stats with Stearns: I have to admit, this is one of my favorite classes because it was my toughest challenge and I passed. Not just slid by, but finished with a great grade.

3rd:
Field Placement with Harrighan: This was an intership class where I was able to choose a location which fit my interests. First off, taking the class is perfect if you are undecided or having doubts about what field you want to get into. During the internship, Harrighan has students try different techniques with their clients and is willing to explain anything you may be uncertain about. After taking this course, I am certain that I am headed in the right direction.

4th & final semester:
Information Processing with Birnbaum1 In this class I have been learning to create a web page from scratch. By viewing my web page, you can see that I have benefited from the class. One of the goals of the class is to conduct an experiment utilizing the internet. This should give each experimenter a wider range and more subjects. By the end of the semester, I will learn the benefits of conducting an experiment by pulling my subjects from the Web.


1
Did you really think I'd choose another instructor?
---
I know that this really isn't of interest to you, but I must do this for the class. I have to create a table. I will try to make it as exciting as I can. Then again, how exciting can a table be? This particular one would be used to conduct a factorial design. Since I plan on doing a project to measure Regret and Disappointment, I will fill in the boxes with those names. Of course there will not be numbers in the box since I have not yet conducted the experiment.


DEPENDENT VARIABLE
CONDITION
Regret
Disappointment
Mutate Behavior
(#?)
(#?)
Mutate Situation
(#?)
(#?)
---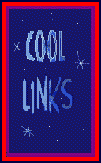 I am conducting an experiment using the internet and would greatly appreciate your participation. Please click here to learn more. Please tell your friends about this site so that they too can participate.

Click here to view more Psych 305 Student Web Pages

---
The experiment is a mock experiment. Any information you send is strictly confidential. This experiment is being conducted so that I can practice working with results and statistics.
Please click on the day of your birthday below:
If your birthday is on the 1st through the 10th, click here.

If your birthday is on the 11th through the 20th, click here.

If your birthday is on the 21st through the 31st, click here.



---

Click here to get take a true/false quiz. Answers will be posted In Mid-May.


---
More

Since I have to pick a Web-Site, I figured why not make it to my favorite band Oingo Boingo. Unfortunately, they disbanded several years ago, but you can still hear Danny Elfman's music in many popular movies and T.V. shows.
A second link that I am adding is to the Home Page of the Psychology Department at California State University, Fullerton. Look around and see what they have to offer.
Here is a link to my research paper for Psych 305 on regret and disappointment
I have to try this. It should take you directly to the Chapter One Examples for the Information Processing Class at CSUF. When you are finished looking at it, just click the BACK button and you will come back to this page.
I guess while I am thinking about it, I should include a link to Kitty's

which is where I got my graphics. I love moving graphics. I think they really add life to a web page.



---


Click here to e-mail me

Click here to return to Cool Links

Click here to return to the TOP