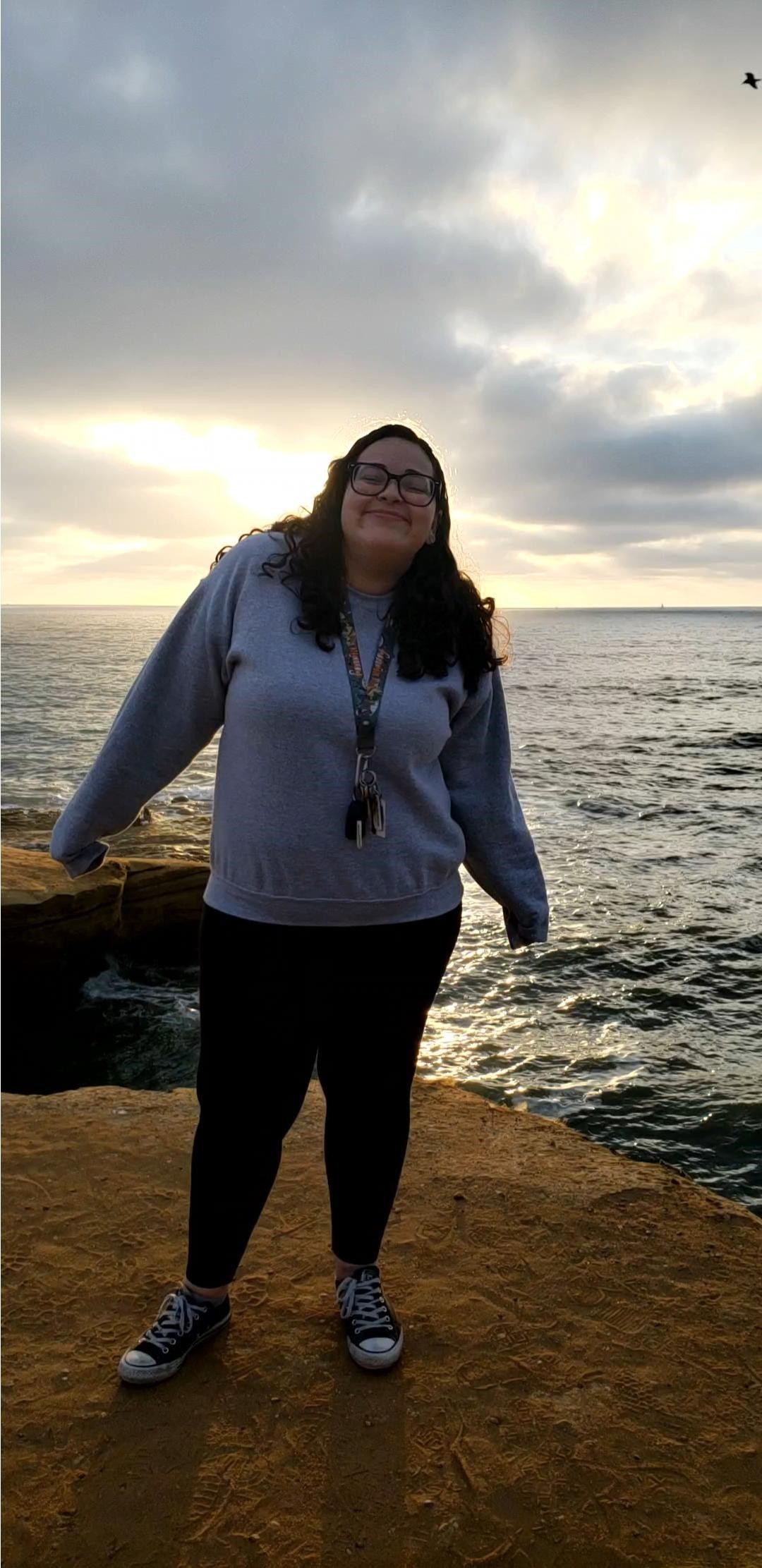 Alysia Chavez
Hey! My name is Alysia and I am a psychology major. The goal is to graduate in Spring of 2020! I plan to take a year off to work and build my resume after graduation. My career goal includes becoming a professor and maybe getting my PsyD or PhD. I've always wanted to do research, but lately teaching has been calling me. Some of my hobbies include live music, going to Disneyland, finding new places to eat, and the overall adventuring (i.e. beach, hiking, exploring the city, etcetera). Some subjects that I can assist includes: APA formatting & grammar, Abnormal Psychology, Cognitive Psychology, Personality of Psychology, and Statistics. If there are other subjects that you might need help which are not listed, then I am always open to trying and seeing if we can come up with an answer!
"When they say 2% milk, I don't know what the other 98% is." - Andy Dwyer (Parks & Recreation Television Show)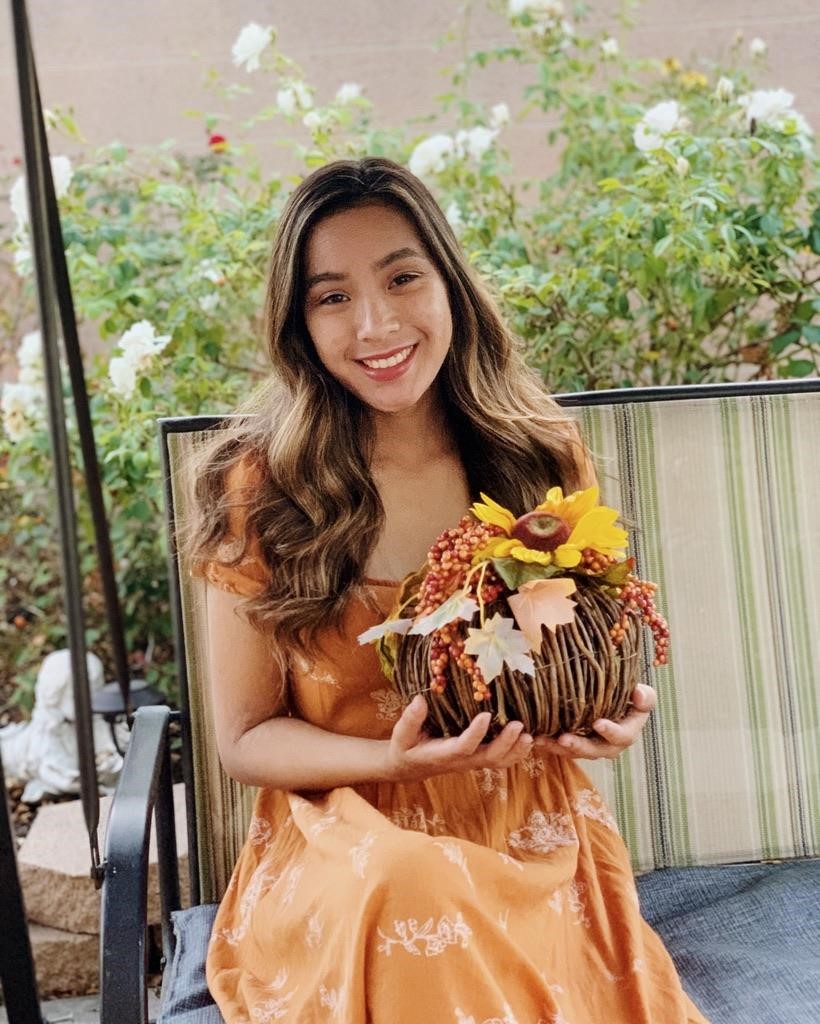 Andrea Dinh
Hi, everyone! My name is Andrea Dinh and I am a 4th year Psychology major and a health Science minor. I am expecting to graduate this semester, which is exciting! This is my third semester as a Psychology Peer Mentor. I am currently working with children with Autism as a behavior technician/behavior interventionist. I plan on taking a gap year to work full – time and apply to graduate schools to earn a Master's degree in behavioral psychology/applied behavior analysis. I enjoy traveling, watching movies, and painting. I can best assist students with introductory psychology, developmental psychology, abnormal psychology, social psychology, and learning and memory. Feel free to stop by the Psychology Peer Mentors office!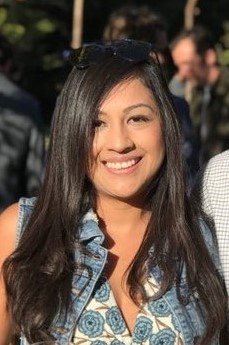 Brenda Rojas
Hello! My name is Brenda Rojas and I am a senior here at CSUF. I am a psychology major who is very passionate about learning, mental health, and mindfulness. I enjoy hikes with a beautiful view, running outdoors, and live music. My goal after finishing up my B.A. is to get into a Master of Social Work graduate program and become a Licensed Clinical Social Worker. The psychology classes I can be most helpful with are PSYC 101, PSYC 202, PSYC 300, PSYC 312, PSYC 341. I'm excited to help in any way I can!
"One can choose to go back towards safety or forward towards growth. Growth must be chosen again and again; fear must be overcome again and again." - Abraham Maslow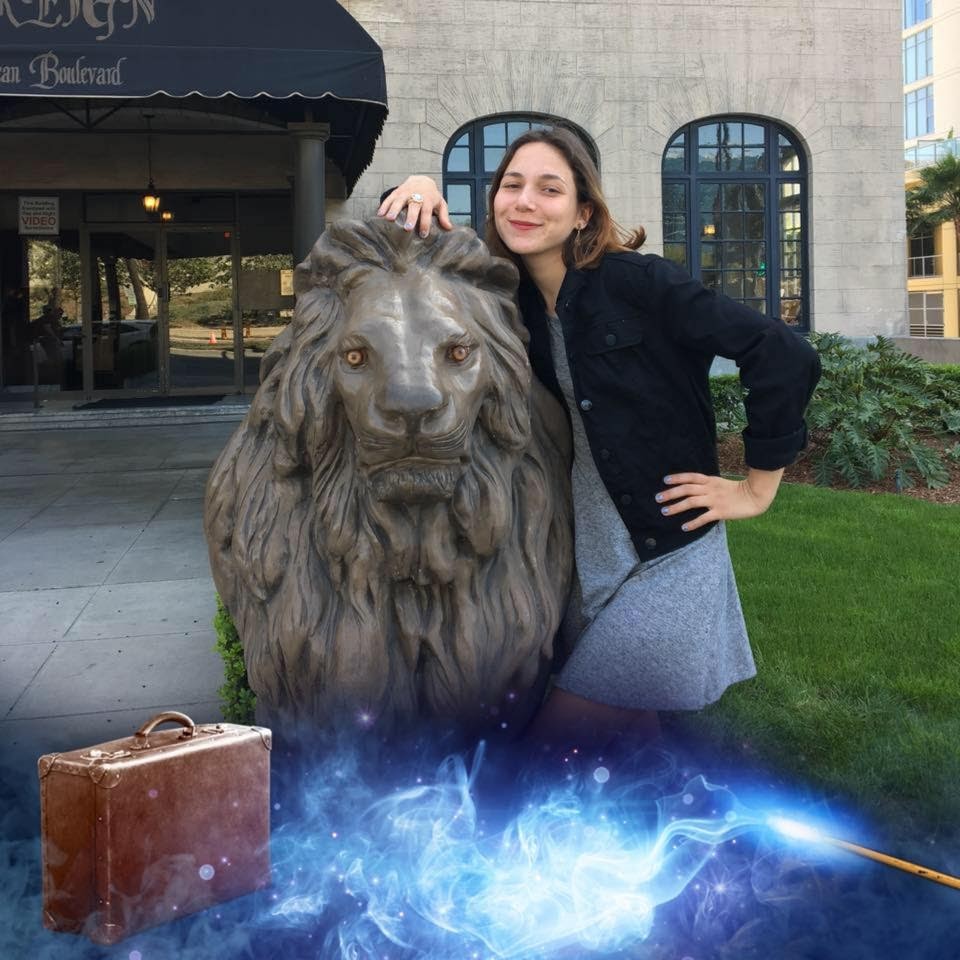 Carolena Supancheck - Marcucci
Hello! My name is Carolena Supancheck - Marcucci. I am excited to join Peer Mentors this semester! I am a senior at California State University, Fullerton. I am currently working on a major in Psychology and a minor in Child and Adolescent Studies. My career goal is to become a Physician's Assistant under a Psychiatrist. My hobbies are hiking, playing with my dog, hanging out with my friends, attending concerts, and traveling. My specialties for homework help is Biopsychology, Abnormal Psychology, PSYC 101 (Introduction to Psychology), Critical Thinking in Psychology, and general questions pertaining to the Psychology department.
"What would life be if we had no courage to attempt anything?" - Vincent Van Gogh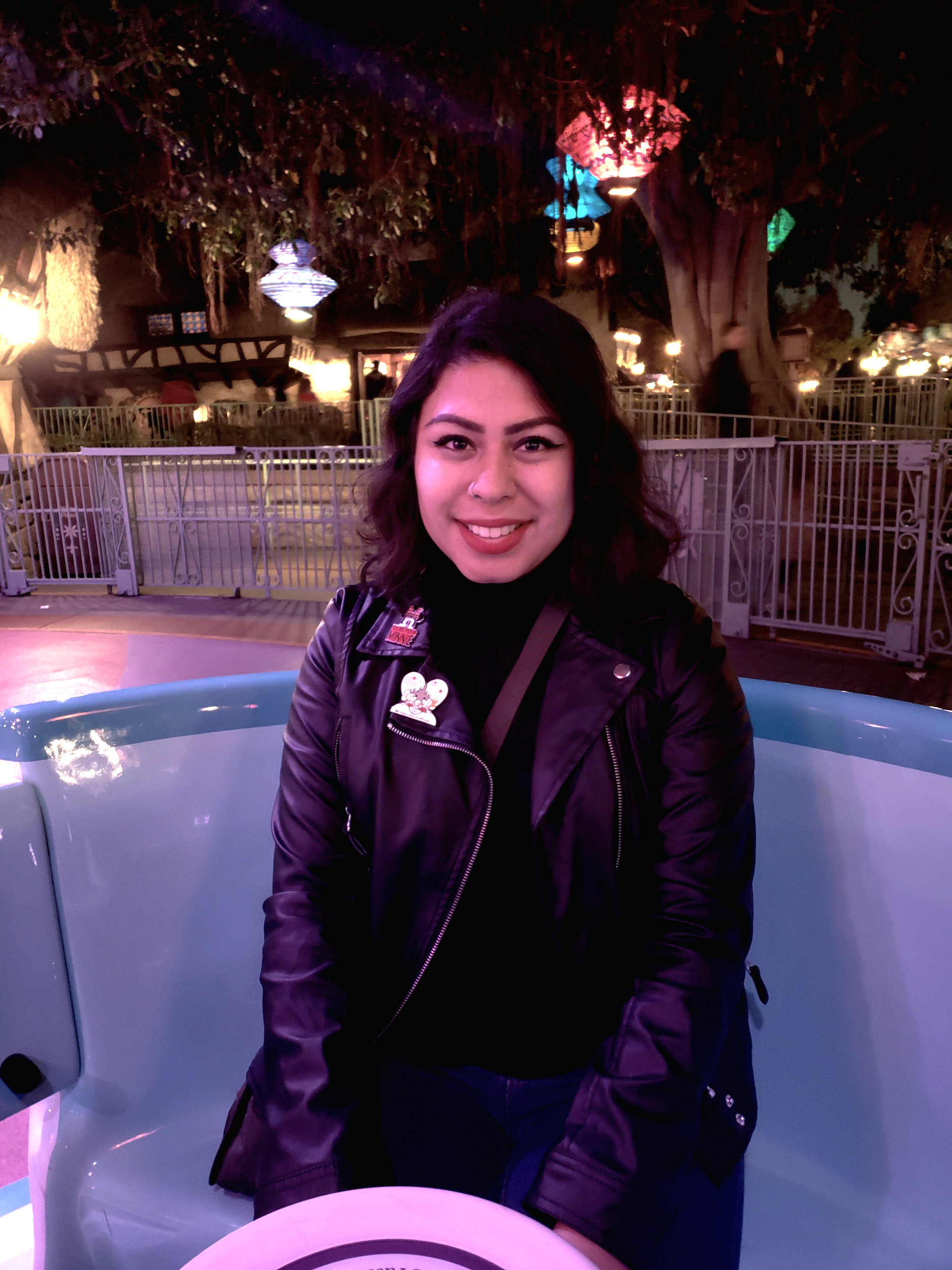 Catherine Colindres
Hello, my name is Catherine Colindres and I am an undergraduate student studying Psychology at CSUF. I am in Dr. Alcala's Social and Cultural Activities lab and focusing on sociocultural factors and its impact on a person's development. My hobbies include practicing guitar, music festivals, arts and crafts, binge – watching shows on Netflix, and reading. I plan to go to graduate school and earn a Master's degree in Counseling. The classes that I can assist in are Developmental Psychology, Introduction to Psychology, Abnormal Psychology, and general psychology questions. I look forward to meeting you at the Psychology Peer Mentors Office!
"The only person you are destined to become is the person you decide to be." - Ralph Waldo Emerson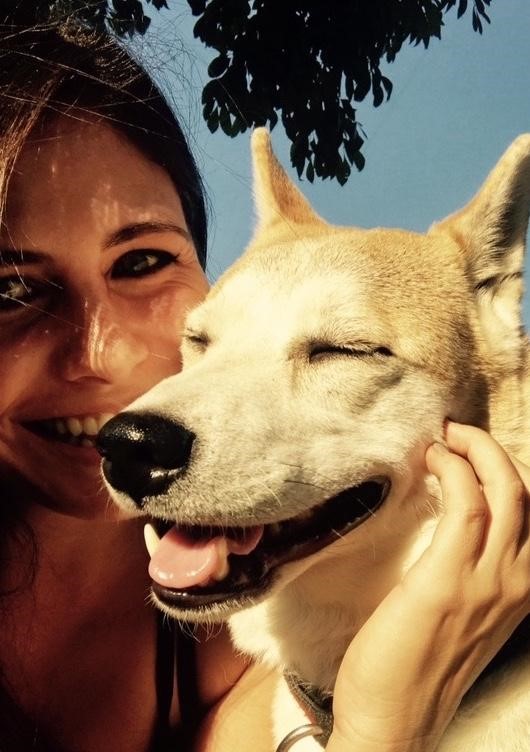 Courtney Scaramella
Hi! My name is Courtney Scaramella and I am currently in the Experimental Psychology M.A. program here at CSUF (and loving it!). I was an undergraduate here as well and currently work with awesome professors such as Dr. Gerkens and Dr. Roberts on cognitive and/or neuroscientific research. That being said, if you have questions about getting involved in a lab, applying for graduate school, or any other psychology - related topics, I would love to chat with you about them!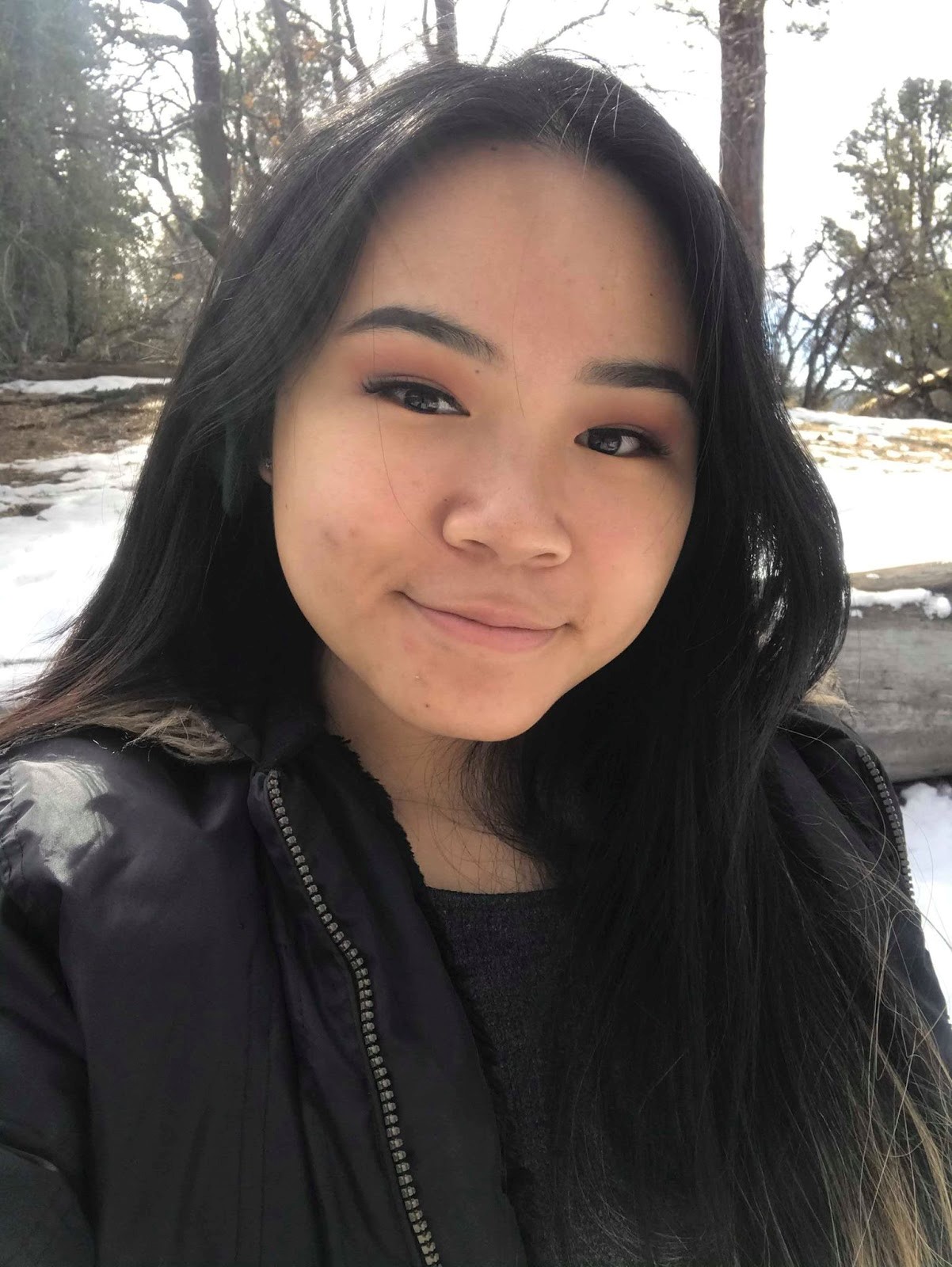 Destiny Truong
Hello everyone! My name's Destiny Truong and I'll be graduating this Spring with my Bachelor's in Psychology. Besides spending most of my time around the Humanities building, I'm also a board member for the Vietnamese Student Association—we love culture over there! I used to be an Assistant to Dr. Lisa Mori's Abnormal Psychology class, so I'm pretty familiar with all of the psychopathology content (and find it super interesting). My current goal is to pursue a career in either Applied Behavioral Analysis or Clinical Child Psychology! I just love kids and talking to people. If you need help in 101, 202, 300, 311 or 341, or would just like advice about general psychology topics, I'd love to sit down and chat with you!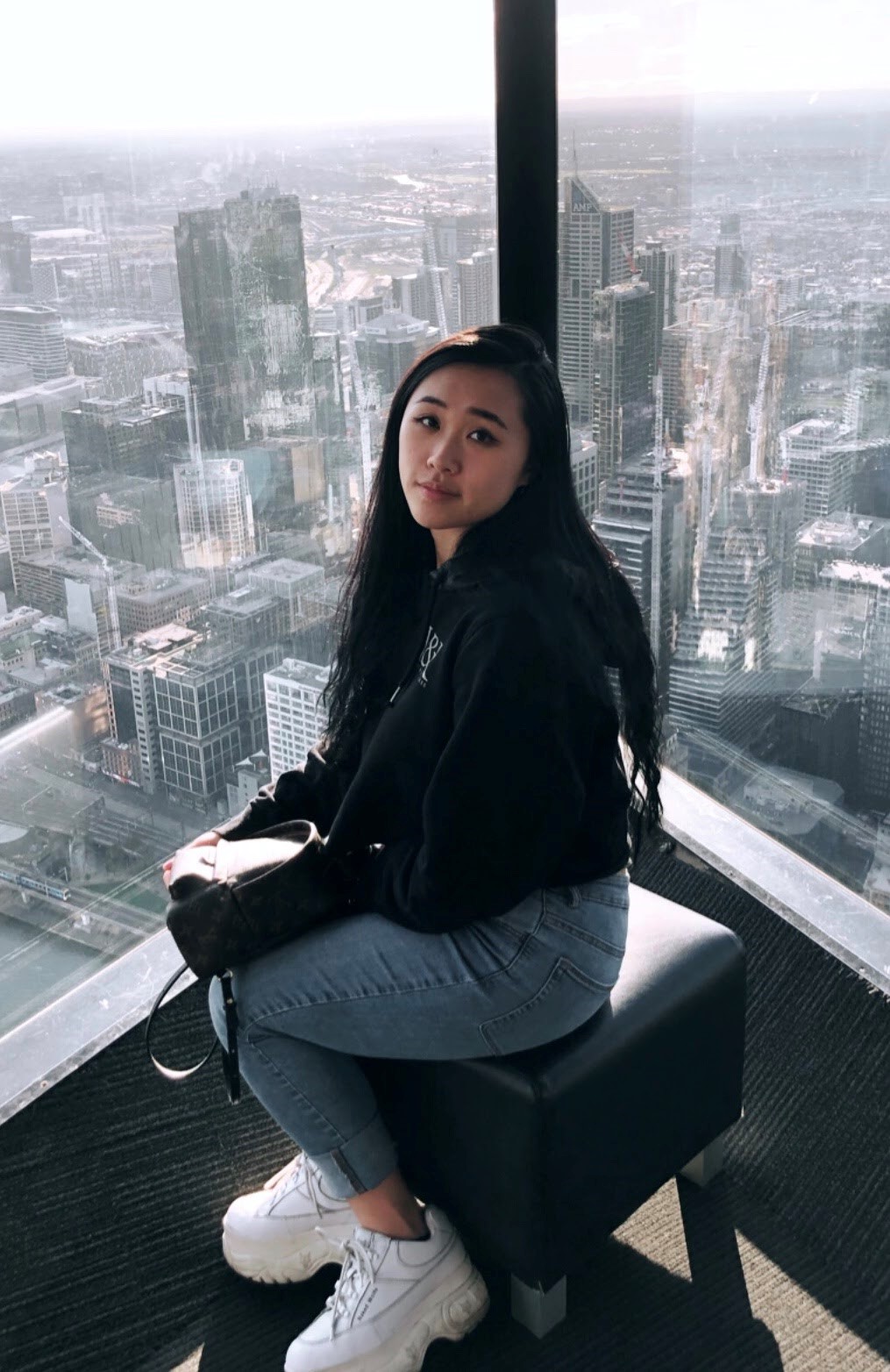 Holly Yeh
Hello! My name is Holly Yeh. I'm a 2nd year undergraduate student studying Psychology at CSUF. My hobbies include learning, organizing, watching anime, and playing mahjong. I'm most interested in Cognitive Psychology and Experimental Research. I plan to go to graduate school, specializing in an area of Psychology (right now, unknown). The PSYC classes I can aid in are PSYC 101 (Intro), 110 (Critical Thinking), 201 (Intro Stats), 202 (Research Methods), 300 (Intermediate Stats), 331 (Personality), and 341 (Abnormal). I'm here to help, so please feel free to swing by my office hours!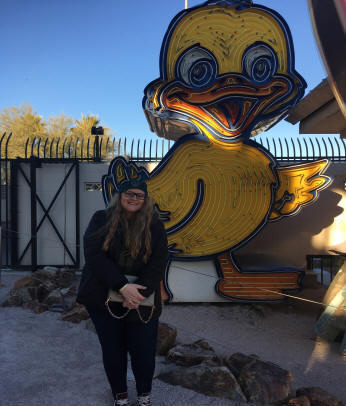 Jessica Adams
Hi, there! My name is Jessica Adams and I am a Senior, majoring in Psychology and minoring in Criminal Justice. I enjoy being a nerd, eating food, and binging way too many shows on Netflix. I have two Basset Hound/Beagle/Dachshund mixes and too many pictures to share. I hope to pursue a career in Counseling to hopefully work in the field of Court-Mandated therapy. Ultimately, I want to become a professor of psychology! I can best assist in the fields of Abnormal, Intermediate Statistics, Sensation and Perception, Cognitive Psych, other upper-division psychology courses, and general psychology questions. I look forward to seeing you all in the Peer Mentor Office!
"I have not failed. I have just found 10,000 things that do not work." - Thomas Edison (1847-1931)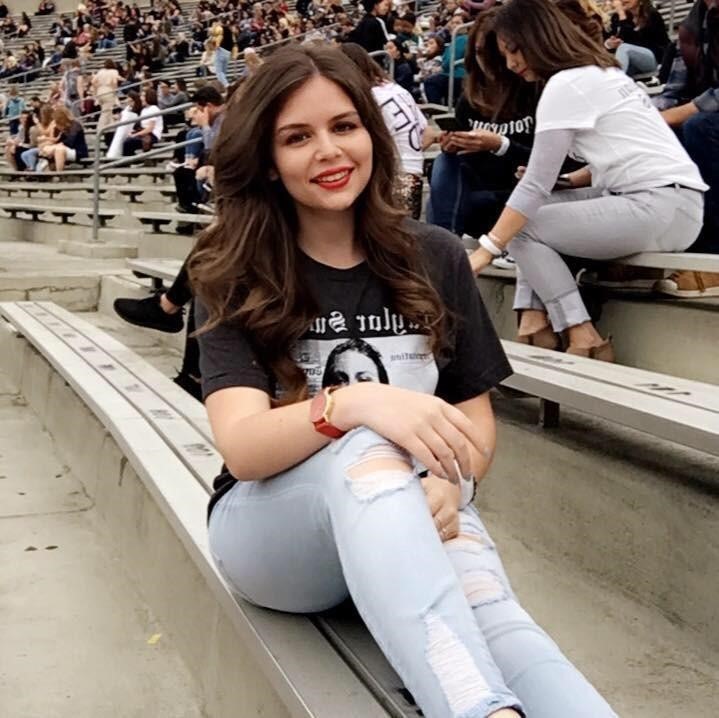 Katarina Avalos
Hello! My name is Katarina Avalos and I graduated with my bachelor's in psychology from CSUF last Spring. I am sticking around campus to gain more experience within this field before I pursue my Masters in Clinical Psychology. I currently work as a behavioral technician and I am also a research assistant in Dr. Peissig's vision lab. You can find me around campus drinking Starbucks, pretending to be a real student. I can best assist you with Comparative Animal Behavior, Learning and Memory, and Psychological Testing and Assessment. I look forward to meeting you!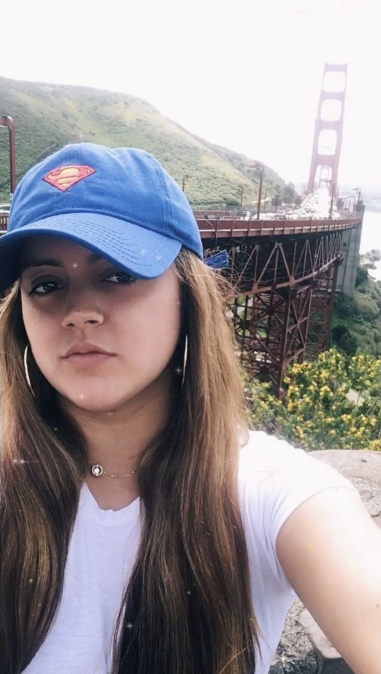 Kristen Moreno
Hi! My name is Kristen Moreno. I am a junior at California State University, Fullerton. I am currently working on a psychology major degree and doing research with Dr. Navarick. Also, I am in the McNair Scholars program at CSUF and the social media specialist for the McNair Scholars Club. My academic goal is to pursue my PhD degree in Industrial & Organizational Psychology. I enjoy hiking, going to concerts, dancing, being with family and friends, eating, and mini-trips. The psychology courses that I can assist with are introductory psychology courses, learning and memory, abnormal psychology, research methods, and any general questions in regards to psychology. I look forward to being a great peer mentor!
"Everything that exists in your life, does so because of two things: something you did or something you didn't do." - Albert Einstein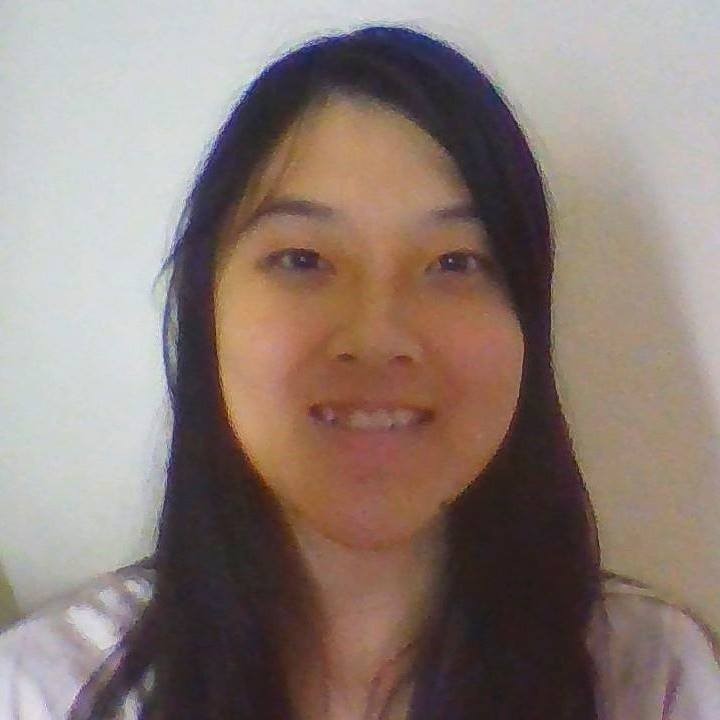 Lisa Nguyen
Hello, everyone! My name is Lisa Nguyen. I am currently in my senior year at California State University Fullerton. I am working on completing my Bachelors of Arts degree in Psychology and a minor degree in Criminal Justice. My hobbies are listening to music, watching my favorite television shows, and eating food. I can help with comparative animal behavioral psychology, survey of clinical psychology, introduction of psychology, APA formatting, and more.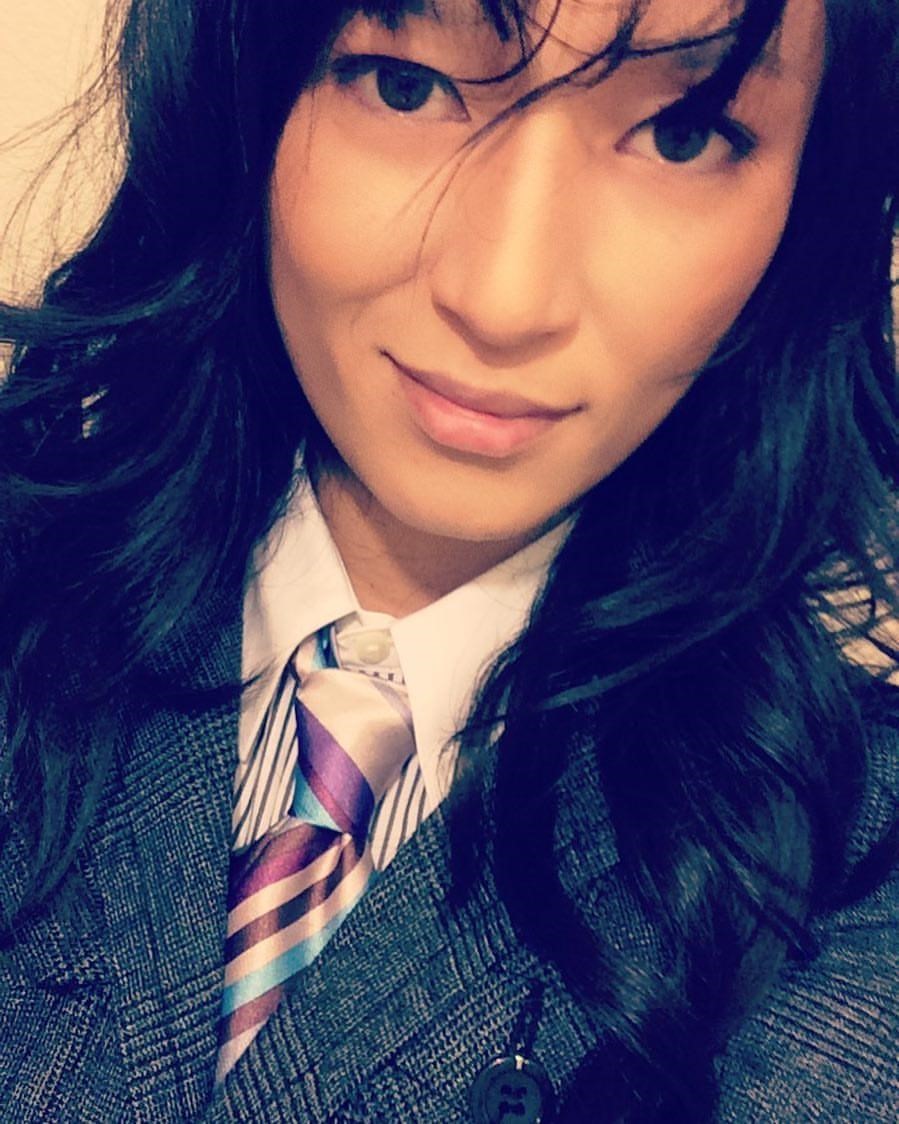 My Linh Arevalo
Hello there! My name is My Linh Arevalo and I am a senior majoring in Psychology. I also have an associate's degree in Criminal Justice and Social Behavioral Science. I am currently doing research with Dr. Person and collaborating with educational programs to help eliminate the education opportunity gap through program evaluation and assessment. Some of my interests include staying outdoors playing football, tennis, and soccer. I hope to pursue a career in Clinical Psychology and work as a Marriage and Family Therapist. I can best assist in Introduction to Psychology, Research Methods, Intermediate Research Methods and Stats, APA formatting, general questions pertaining to Independent Research, Internship, the Psychology department, and more.
"You got to love music more than you love food. More than life. More than yourself." - Wizard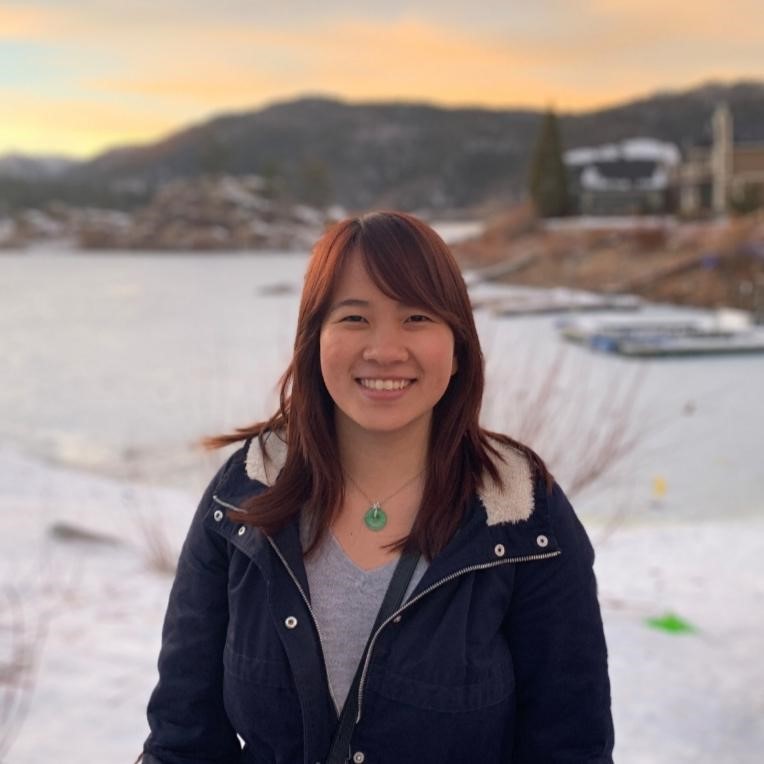 Wendy Chuandra
Hi! My name is Wendy Chuandra, I am a Psychology major, and I will be graduating from CSUF this Spring semester! After, I graduate and take a gap year, I plan to pursue a Master's degree in Counseling, and eventually become a licensed Marriage and Family Therapist. I am currently a UCA for one section of PSYC 341 and PSYC 312. I am also helping Dr. Stohs with research on emerging treatments for postpartum depression, PTSD, anxiety, and depression. Some of my hobbies include singing, writing, playing video games, and cooking. I also enjoy spending time with my loved ones and playing with my dog (a small and grumpy Maltese). I can best assist with Abnormal Psychology, Developmental Psychology, Psychology of Human Sexuality, and Comparative Animal Behavior. I can also help with proofreading papers. Feel free to stop by the Peer Mentors office!
Meet our Advisor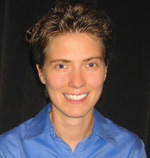 "I received my PhD from UCLA in 2003. I joined the faculty at CSUF in 2005. I have recently been honored by CSUF Alumni as the 2006 - 2007 Outstanding Faculty Service Award."
Thank you Dr. Beals for your guidance and support. "A good teacher is like a candle - it consumes itself to light the way for others." - Mustafa Kemal Atatürk, translated from Turkish